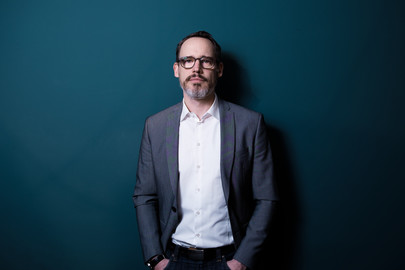 Börries Götsch goes ADC
Börries Götsch has just become a member of the select group ADC – the Art Directors Club; so three cheers and hearty congratulations are in order! ADC consists of members from the communication industry in the various categories of Design, Digital, Editorial, Film & Sound, Spatial Communication and Research & Teaching. It exists to encourage exceptionally creative achievements. In Börries's eyes, the opportunity of exchanging information is a particularly important aspect of the club: 'A coming together of creative spirits, without the compulsion to compete – that's what it's all about.' His experience and expertise in the field of spatial communication certainly made quite a stir – we aren't the only people to value his talents! We could hardly imagine Jazzunique without our Börries as Head of Creation. He has been sharing his creative input, knowledge of architecture and flair for design with us since 2006. Even before coming to Jazzunique Börries was a successful architect, looking after both national and international projects from the first germ of an idea to the finished design and practical planning of the implementation. We would like to congratulate Börries on his joining ADC, and are delighted that the sharing of ideas and networking are increasingly being seen as an important priority in our industry.
Contact us!
Do you have a good idea that we should talk about or do you want to start a project with us? We are already looking forward to creating shared experiences with you.