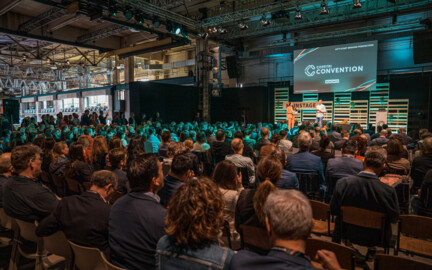 We are experience partners of the COPETRI CONVENTION
The COPETRI CONVENTION is the first event in Germany that combines topics such as people, transformation and innovation. In this context, we are the official experience partner and sponsor of the convention and provide strategic support in the dimensions of spatial experience, corporate design and event conception.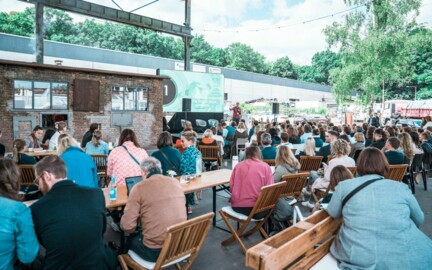 The Business Festival takes place on May 23rd and 24th on the Offenbach Fredenhagen site. The approximately 150 providers and partners of the COPETRI CONVENTION offer over 230 sessions, keynotes and deep dives as well as more than 90 practice-oriented workshops. There is also a wide range of offers for networking, matchmaking and speed dating. Last year, the format attracted thousands of guests who appreciate COPETRI's holistic approach: the convention combines community meeting, expo and conference.
This year we are adding a lecture and workshop to the program and inviting visitors to the Experience Booth to exchange ideas.
"We are delighted to be able to support this innovative event format with our expertise in the field of experience. The topics of the COPETRI CONVENTION relating to people, transformation and innovation are also the topics of our customers and permeate all industries. The future-oriented program of the convention is almost predestined for new experience formats. Our special expertise in the workplace is an excellent match for the topics of the target groups," says Natascha Kneissl, Managing Director