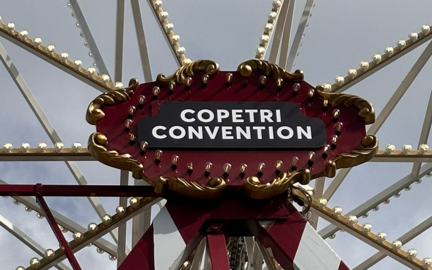 Experiences, Experiences, Experiences
We were at the COPETRI CONVENTION again. This year, not only as a visitor, but also as an official Experience Partner of COPETRI. In addition to the partnership, we enlivened the trade fair with a lecture, workshop and trade fair stand, which dealt with the topic of "Workplace Experience".
Workplace Experience?! In other words, how we transform offices into places to work. We not only looked at the spaces, but also how it can be used and activated. The office is important for the corporate culture and promotes communication between employees and other people. Interior design, communication and activation belong together and cannot be separated from each other.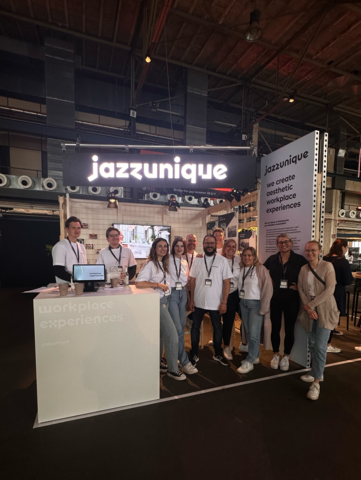 Our presentation with Natascha gave trade fair visitors an insight into our approach to workplace experiences. In an interactive workshop, led by Svea, Natascha and Mathias, the participants were then able to delve even deeper into the topic of "Workplace Experience". Our trade fair stand in the form of a "Workplace Experience Lab" fitted into the minimalist trade fair concept of the COPETRI CONVENTION and stood out nevertheless out. The reduced, clean look offered a framework in which new things could emerge and in which the focus was on exchange. We were able to have many varied and interesting conversations and on the one hand convey our way of working and important aspects regarding "Workplace Experience", as well as gain insights into the current and target state of the visitors - thank you very much for that! :)
At our AI station, our own AI-generated working environments could be created, which set further impulses and stimulated conversation. We also used an LED panel and a voting tool to capture the mood of the trade fair on modern work.
In conclusion, we can say that we had a great experience at the fair with festival vibes, that gave us a lot of good impulses and brought us together with many great people!
See you next year, COPETRI CONVENTION!