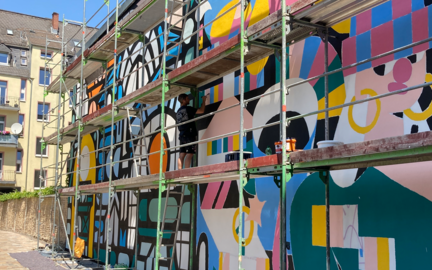 Wetopia - We paint the city
10 artists, 136 colors, 14 walls. The largest mural art gallery in Frankfurt is currently being built! For everyone - from many.
With Wetopia, Ardi Goldman has launched a project that brings color to downtown Frankfurt. Moving, changing and beautifying together: Wetopia focuses on the good and the beautiful.
True to the set framework, large-format murals are created, which the artists involved have designed specifically for the project.
Wetopia was derived from Utopia - the name Wetopia contains the word "We", which conveys the message of collective collaboration, resulting in an art space that is open to everyone.
We support the project in the selection of artists, interface management and subsequent implementation.
Stop by at Hanauer Landstraße 136 in Frankfurt am Main and let the Mural Art Gallery have an effect on you!