Unusual in every way – 360° marketing fully charged with emotion
Garden Tower Frankfurt
We were asked to devise a comprehensive marketing concept for our customer Barings Real Estate Advisers, and we used it to give Frankfurt's Garden Tower a quite unique character. Starting with an innovative pop-up presentation area, and continuing by way of visual communication media to the relaunch party, we succeeded in charging the high rise building with an abundance of emotion.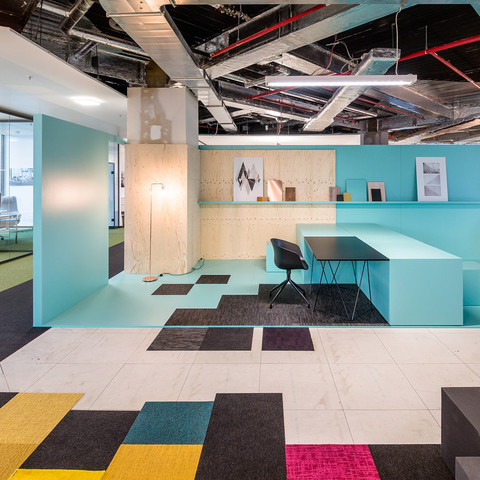 A model office of the next generation, virtually experienced, was what we created on the seventh floor of the Garden Tower. The special challenge here was the need to provide several model sectors which would function independently of one another. As a contrast to the classic office, we realised an unconventional counterpart. ith a systematic use of colour, flexible decor modules and a variety of material samples, this pop-up style project makes visitors aware how many ways there are of using the space available.
Graphic elements and tape art, thematically linked by the idea of the 'urban jungle', create a playful transition between widely divergent office designs. Together with our partner HH Vision we created digital office worlds for the third sector, which visitors can explore at four terminals with the help of VR lenses.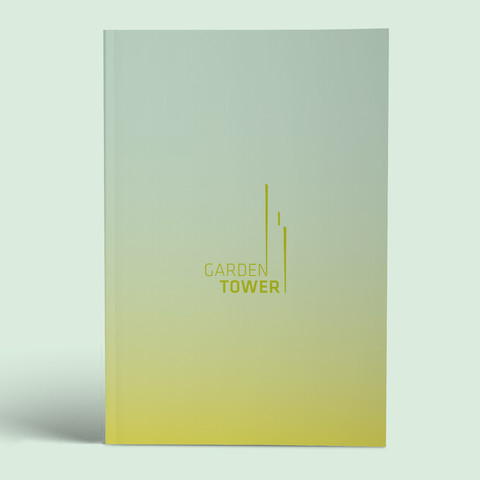 Bright, modern, playful
That is the essence of the Garden Tower ever since its revitalisation. These attributes are also represented in the visual communication. We created a design concept that adapted the existing CI of the building and realised it in a new, strategic manner - both digital and analog. In addition to the textual and creative conception and realisation of the informational media, exposé and website, we were also responsible for the branding of all giveaways.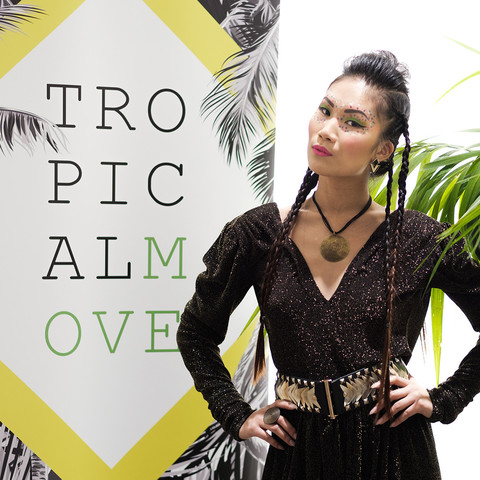 Rumble in the jungle
Inspired by the winter gardens on each floor of the building, the design of the showroom storey had a tropical atmosphere right from the start. The theme reached its climax in the 'Tropical Move' relaunch party. This involved the coming together of tropical rainforest and urban movement, giving rise to exciting contrasts. In smart style and with a minute love of detail, the motto succeeded in consistently pervading the event.
Get in touch!
Not just writing stories, but telling them authentically – we transport your message to the right channels.