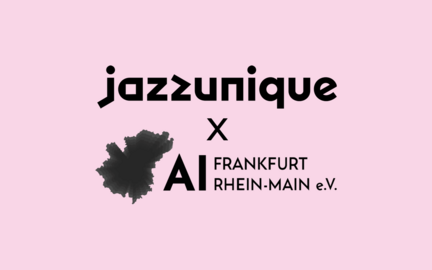 Jazzunique meets AI Frankfurt
Artificial intelligences are innovators that are changing our lives in many ways. With the goal of advancing the application of artificial intelligence in the Rhine-Main region, a network was founded by AI Frankfurt Rhein-Main, which brings together different actors from business, science and society from the region on this topic.
We have recently become part of this network and as a member of AI Frankfurt Rhein-Main e.V. we are looking forward to breaking new ground.
As part of the new membership, we answered a few questions for AI Frankfurt Rhein-Main e.V.:
Where & how does Jazzunique work with AI?
Especially in our creation, we have already integrated artificial intelligence into our everyday life. It helps us to challenge our visions and concepts, to question them for understanding and comprehensibility and to promote them. AI tools are valuable tools to visualise our ideas and especially to support the first phases of our creative work. With their help we can very quickly translate ideas, visions and thoughts into something tangible. Not to see these visualised thoughts as results or to sell them to clients, but to challenge them and let a vision grow from them. With these new means, many manual processes can thus be completed in a short time, which have often kept us busy for a long time up to now.
Within our own AE Lab (Artificial Experience Lab) we have been able to experience directly that artificial intelligences do not replace creative work, but complement it - We tested the applicability of various AI applications at various installations and gave our visitors and employees an understanding of them, by making AI not only usable, but spatially accessible and tangible.
Where does Jazzunique see the biggest opportunities for AI?
Our industry is evolving rapidly and learning-based artificial intelligence is already making a big contribution. Some AI applications have been on the public market for less than a year and are already an integral part of the work of many creative people. They have created a new status quo. Such disruptive change challenges us to constantly expand our knowledge and engage with current developments on a daily basis. Keeping up to date also offers the opportunity to continually adopt new angles and perspectives and to broaden one's own creative horizons. In this regard, artificial intelligences offer great opportunities to participate in groundbreaking developments at an early stage and in a sustainable manner.
ChatGPT, DALL-E 2, Midjourney and similar tools can help express and enforce ideas more quickly and effectively. By helping us to formulate thoughts precisely and visualise images, they can help us to develop our creativity and serve as valuable partners in brainstorming meetings. Once you become familiar with how these tools work, they can be a valuable addition to creative work.
Where does Jazzunique see the biggest risks?
Despite the potential offered by AI systems, one critical and fundamental factor for the success of their application remains: human curators. Without human curation, AI technology can only offer limited benefits and in the worst case even lead to inaccurate, irrelevant, incomprehensible or even obstructive content being generated. AI systems by themselves can deliver fast and efficient results, but they cannot replace human creativity, intuition, emotion and experience. Therefore, the focus should be on complementing AI systems with human expertise to ensure that generated content is targeted, engaging, relevant and understandable.
What are the sources of the results that AI presents to us? How can we ensure that no intellectual property is used illegally? These questions inevitably arise from the examination of the topic and must culminate in the question to oneself of how to evaluate and ensure one's own originality.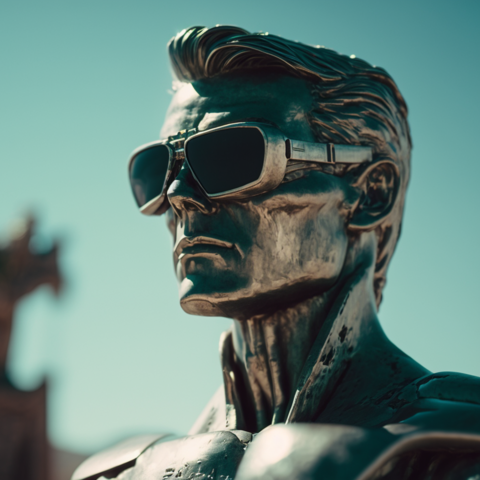 Innovation Boost
A crucial factor for the success of companies is innovation. But creating and sustaining a culture of innovation can become a challenge. That is why we have developed a workshop. In three steps - understand, define and find ideas - we will work on specific tools and methods, which can be used to analyse and improve innovation-promoting culture in teams. The creative elaboration of ideas is supported by groundbreaking applications that use artificial intelligence. Our goal is to support the culture of innovation and to learn about state-of-the-art A.I. tools in a playful way.
If you are interested in the workshop offer, we look forward to a direct exchange via hi@jazzunique.de.