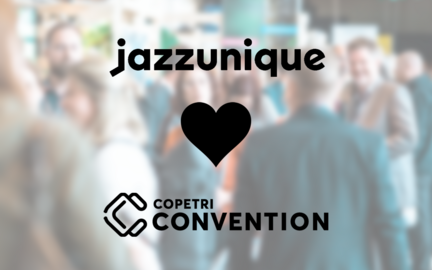 Throw the furniture out the window - we need room to dance!
The office as a permanent place of work is more up for discussion than ever: How do we want to work together? What kind of experience do we create? And what does a company have to do to actively create a sustainable workplace experience?
This year we are supplementing the program of the COPETRI CONVENTION with a lecture and a workshop on the subject of Workplace Experience and invite visitors to our booth to our Workplace Experience Lab to exchange ideas.
The COPETRI CONVENTION is the first event in Germany that combines topics such as people, transformation and innovation. The business festival will take place on May 23rd and 24th on the Offenbach Fredenhagen site and will offer numerous sessions, keynotes, deep dives and practice-oriented workshops as well as a wide range of networking opportunities.
You can find tickets to the event here. Come by, we look forward to seeing you!