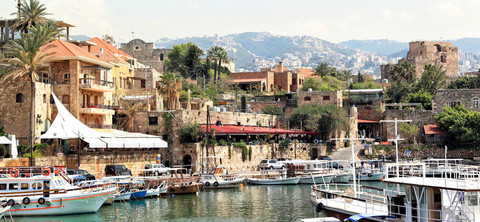 Incentive in Beirut
Beirut, Lebanon's capital, is a city where the contrasts could hardly be greater. Traditional buildings and ethnic culture rub shoulders with trendy modern boutiques and the party mile. As a result of the civil war, this capital city has been split between a Christian west and a Moslem east. Dotted about between countless high-rise buildings, you are surprised to find mosques and Christian churches right next to one another. The recently refurbished Corniche promenade is a favourite place of resort for Beirut families – above all at weekends, when people meet up, relax and fish. Contrasting with decades-old attractions like the Beirut National Museum is the five-star Smallville hotel. The philosophy of this urbane business and lifestyle hotel is to introduce its guests to Beirut's art and design scene – this is where you have your finger on the pulse of the city.
A journey of some two hours inland takes you to the provincial capital of Baalbek, noted for outstanding wines and its classical atmosphere. A guided tour is the best way of exploring it. The ruins of Baalbek's massive temple complex and the old town with its winding alleys have belonged to the UNESCO World Cultural Heritage since 1984. North of Beirut, and just an hour's journey away by car, you reach another pearl of the Lebanese coast – the medieval harbour town of Byblos. This is one of the oldest towns in the world, and its long history attracts many curious visitors.
Our Escapes Managers love to dream up exciting incentives by immersing themselves in foreign countries and cultures and checking them out. As they always say, it's one of the best things about the job.
Contact us!
Do you have a good idea that we should talk about or do you want to start a project with us? We are already looking forward to creating shared experiences with you.