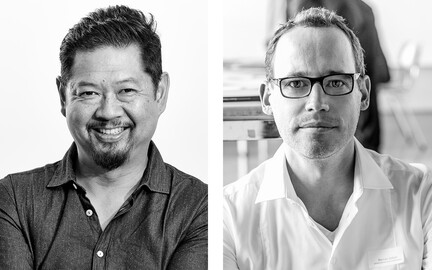 Jazzunique represented twice in this year's ADC jury
Mirror, mirror, on the wall...who are the most creative of them all?
At the ADC Festival 2021 this question will be answered and become a special happening in current times of very limited exchange in the creative industry. "Superpower Creativity – always finds a way!": That is the motto of this year's festival because it is creativity that creates solutions and is the key to a new start after the crisis: for the economy, society and science.
The Art Directors Club (ADC) for Germany unites over 750 leading minds in creative communication in the German-speaking economic area. 435 ADC members were elected to a total of 29 expert juries to award the best creative works of the past year and the best juniors in the ADC competition and the ADC Talent Award.
The jury 10 "Digital Experience" for digital products + services includes our Chief Creative Officer Pit Kho. As a long-standing member of ADC he is an experienced jury participant and also well networked with colleagues of other categories. Our Börries Götsch has been elected to Jury 14 "Spatial Experience" for Public Space this year. A special focus of his area of responsibility will be the special category 'Corona Cancelled Projects'. Here, as a special consideration of the currently more difficult conditions of the creative industry, projects that were not implemented in 2020 could also be submitted.
The official announcement of the best creative works will take place in the ADC Talent Award Show and the finale of the festival, the ADC Award Show. This will take place on Friday, May 7th, from 5 pm. The announcement for the winners of the trophy nails in gold, silver and bronze will probably already take place on Thursday, May 6th.
All information on the ADC Festival can be found here: https://www.adc.de/festival/kongress/