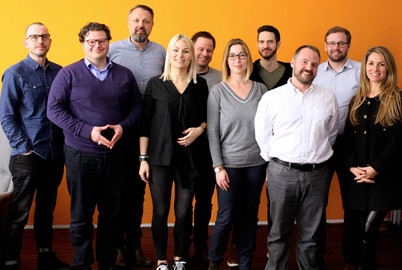 Jazzunique joins PLUS Germany Network
Six leading independent national and international agencies belong to the PLUS Germany network. And now we too – as the first expert for Experience Marketing in Germany – have joined the select group. PLUS Germany deliberately sees itself as a creative alternative to the agency giants in the marketing and PR sector, whose bureaucratic processes can make them a bit clunky. The network is committed to a customer-focused approach, and jointly covers the entire media ecosystem, including paid, owned and earned as well as social, experiential and search channels.
The network consists of the PLUS Global members WE Communications, the public affairs service provider Interel and the market research company YouGov, along with us and the German specialists EIGA and wysiwyg*. The aim of PLUS Germany is to offer innovative and integrated marketing communication for global brands, backed up by local and regional knowledge and expertise.