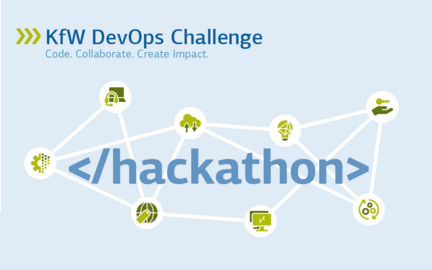 KfW DevOps Challenge
The third hackathon of the internationally operating development bank KfW took place this month.
A hackathon is an event format where, for example, IT enthusiasts come together to develop innovative solutions for specific challenges within a limited time frame. In addition to the goal of promoting young IT talents, KfW is also making itself known as an IT employer. At this time's hackathon, 45 talents came together in 9 teams to solve the challenges. The task was to change an application in order to make it available to the outside world on a cloud basis.
As part of our cooperation, we actively supported KfW with the preliminary planning, branding and implementation of the hackathon.
Thanks to our Jazzunique team for the great implementation and to KfW for the good cooperation!