Drive a piece of art – a production in white
Drive a piece of Art
Commissioned by the automobile manufacturer Fiat, Jazzunique drafted and designed the presentation of the Fiat 500 special model "Ron Arad". In the prestigious hotel "ZOO" at Berliner Kudamm, 250 guests were invited to experience the special mode designed by one of the most influential artists, industry designers, and architects in the present. Under the title "Drive a piece of art", the extraordinary model and the brand name of Fiat with the cooperation partners AD magazine and the Design Hotels AG are placed in the limelight. The special challenge was placed in the specification, the presentation of the model in the exterior area are to be unified with the exhibition of selected exhibits by the artist as part of an opening reception.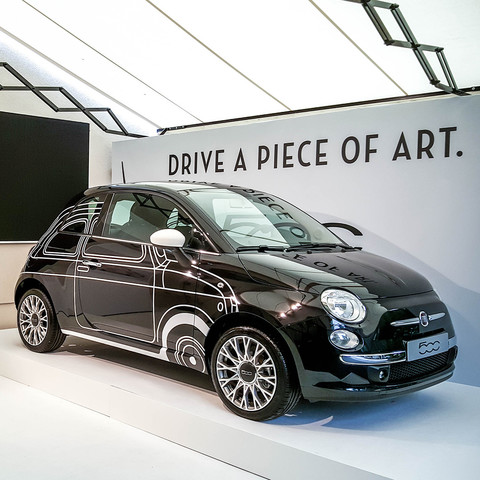 Get in touch!
Not just writing stories, but telling them authentically – we transport your message to the right channels.
Contact us!
Do you have a good idea that we should talk about or do you want to start a project with us? We are already looking forward to creating shared experiences with you.