Facets of science – a festival of original thinkers
53rd federal competition "Youth explores"
'Jump!' was the motto for the 53rd Jugend forscht young science competition, organised by Merck and the Jugend forscht Foundation in Darmstadt. We were closely involved in the event, contributing to the design, organisation, planning and execution of this competition for young scientists. At the Darmstadtium Science and Congress Centre young researchers in seven scientific disciplines had the opportunity of presenting their research projects, not just to the 31 members of the jury but also to the national press and the general public.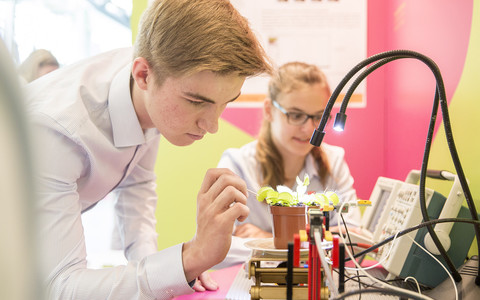 Programme of the evening
In partnership with Merck we had developed an accompanying programme which highlighted the many facets of this city of science, as well as informing visitors about Merck's unusual past history along with its present and future. Various show acts provided a backdrop to the solemn occasion as the winners were announced and the prizes awarded.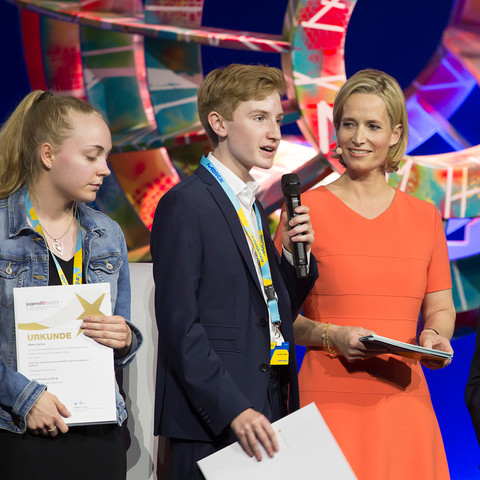 Get in touch!
Not just writing stories, but telling them authentically – we transport your message to the right channels.