FOUR topping out ceremony
In the heart of Frankfurt
Four new skyscrapers will be built in the middle of Frankfurt according to current architectural and sustainable standards. With the completion of the shell construction of all towers, we were commissioned by our customer Groß & Partner to design a suitable ceremony both spatially and in terms of staging. For this purpose, we planned and implemented a two-part topping-out ceremony in a building in the FOUR area that is currently being built. Decision-makers from the company and politics were invited to the first part of the topping-out ceremony, while a second part in the evening was planned for the employees.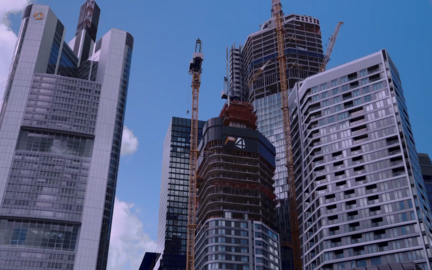 Ceremony & celebration
After the invited guests had gathered on the event site for the first part of the ceremony, a surprising show element drew attention to the following stage program. For this purpose, some musicians from the crowd began to form, drum on various construction site utensils and form an ensemble. Little by little, they attracted the attention of all guests before opening the official stage program.
A celebratory ceremony then followed on stage with project participants and political actors from Frankfurt. For this we developed a dramaturgical sequence that included the show opening, speeches by Jürgen Groß, Ben van Berkel from UNStudio and the Mayor of Frankfurt Mike Josef, including a ceremonial topping out with presentation of the wreath and musical acts.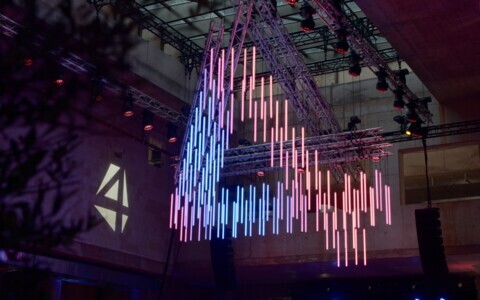 After the conclusion of the ceremony, the almost 400 invited guests left the area. A reset heralded the second part of the event, where Groß & Partner employees were able to celebrate their team success together with DJs and live music.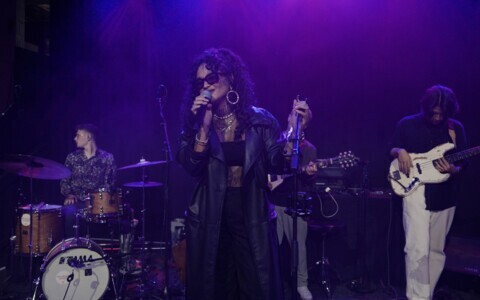 A construction site is not necessarily an everyday occurrence, even for us event specialists. It was therefore an exciting challenge to work with reduced resources and to create a harmonious overall work from heterogeneous elements and the construction site as a working space.
Kontaktieren Sie uns!
Sie möchten mit uns Ihre Marke zum Erlebnis machen? Dann sind wir für Sie da! Wir inszenieren Ihre Marke und machen sie erlebbar – durch authentische Interaktion, digitale Erweiterungen und wertvolle Momente voller Emotionen, die im Gedächtnis bleiben.
Contact us!
Do you have a good idea that we should talk about or do you want to start a project with us? We are already looking forward to creating shared experiences with you.