Brand Experience Event for young Airline
Exclusive exploration journey with a special atmosphere
For Eurowings Discover, we were responsible for the conception and implementation of the Discover Night Market. A night market is a kind of weekly market that starts operating in the evening. The concept of the market allowed us to make the various destinations of the airline tangible for about 250 guests from the tourism industry in a very special atmosphere. The task was to invite visitors on an exclusive exploration journey that makes the airline and the respective destinations tangible in a bustling market scene with all senses.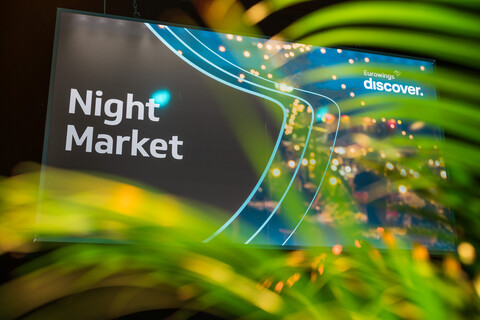 New format for regular Brand Experiences
Since we first presented the Eurowings Discover brand to the public at the kick-off event, the focus has been on staging it appropriately in the form of experiences tailored to the target group. In close cooperation with Discover, we have therefore created a B2B customer and partner event in the form of the Night Market. The event is part of a long-term campaign, the process of which is being managed and accompanied by us. In this context, we are primarily also advising in terms of content, strategy, and creativity.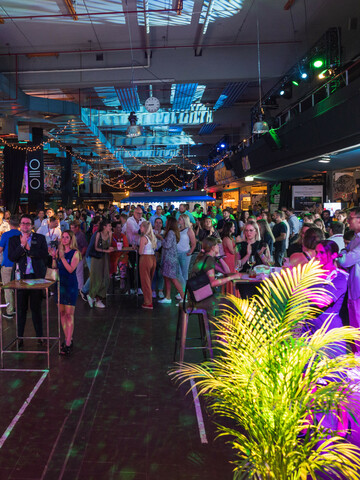 The Discover Night Market
After the official welcoming of the event guests, the festive opening of the market followed. The visitors were invited to explore the event area and familiarize themselves with the destinations of Eurowings Discover. The aim was to convey experiences completely free from the feeling of typical industry events, that encourage discovery and experimentation.
A location becomes a destination
A very special location was chosen with the Altes Postlager in Mainz, which might initially seem untypical for a B2B event, but through our measures has been transformed into an exciting brand world. We redesigned and rebranded the existing food stands at the location to create a uniform look that, combined with the thematically fitting catering and individually made themed stands, created a coherent picture. With appropriate zoning, which offered space for relaxation in addition to the bustling market activity, we thus created the perfect space for uncomplicated exchange and personal conversations.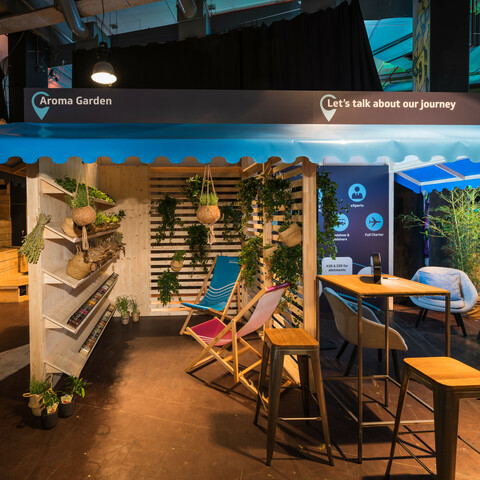 Contact us!
Do you want to turn your brand into an experience with us? Then we are here for you! We stage your brand and make it tangible - through authentic interaction, digital enhancements, and valuable moments full of emotions that remain in memory.
Contact us!
Do you have a good idea that we should talk about or do you want to start a project with us? We are already looking forward to creating shared experiences with you.