A fascinating journey through 350 years full of curiosity
Ceremony for the anniversary
In a pan-European ceremony, Merck paid tribute to 350 years of impressive history. As lead agency on the occasion, we had the honour of creating an event on multiple levels with a powerful immersive content, one that would interweave the history of the company with its present and future. Our presentation in three acts invited guests to embark on a fascinating trip through time, starting with the origins of the company in a small Darmstadt pharmacy.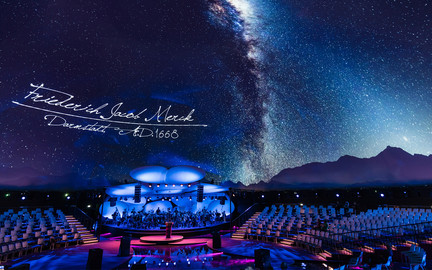 360°
A 360 degree dome film linked significant milestones in the company's history with contemporary scientific and historical events. A water basin, which we had specially designed for the ceremony, emphasised and enlarged the central inner space and accentuated the effect of the media showings with its animated reflections.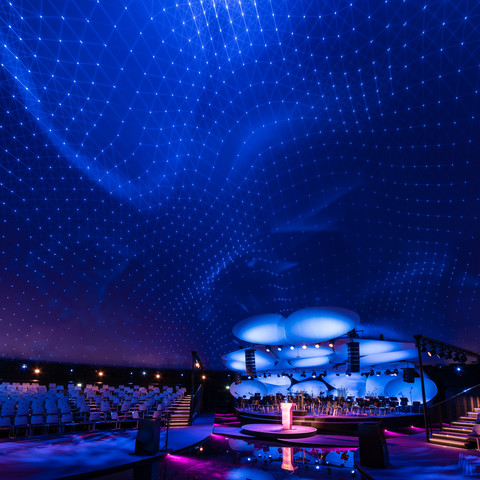 Contact us!
Do you want to turn your brand into an experience with us? Then we are here for you! We stage your brand and make it tangible - through authentic interaction, digital enhancements, and valuable moments full of emotions that remain in memory.