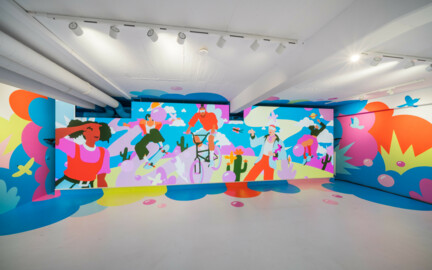 Immerse yourself in the world of Lisa Tegtmeier
The imprfct space has entered the third round with Lisa Tegtmeier. The collaboration with the Hamburg-based artist has once again created a unique spatial experience in the symbiosis of physical space and digital worlds. With the technical support of bright! you can immerse yourself into her colorful world. Topics such as friendship and diversity play a central role.
At the opening of the installation on March 21, we welcomed numerous invited guests who were able to interact with the characters of Lisa's world in real time through motion tracking. The artist and the other participants of the project (bright! & Jazzunique) were available for an open exchange.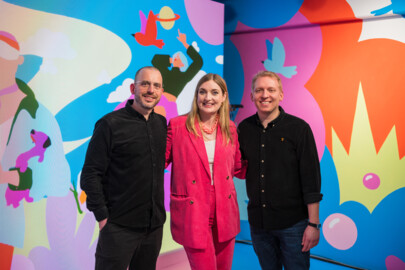 You also want to dive into Lisa's world?!
The imprfct space is only open for 4 weeks, so please stop by as soon as possible. We look forward to welcoming you to our Open Day on April 5th (register here) or the Closing on April 19th (register here). Also you can until 21st of April drop by the imprfct space by appointment!
You can find out more about the imprfct space with Lisa Tegtmeier here