space
GErman Design Award
Spatial calm - reduced design for increased focus
German Design Award
Every year the Premium Prize of the German Design Council is presented, under the categories of 'Excellent Product Design' and 'Excellent Communications Design', on the occasion of the Ambiente trade fair in Frankfurt. On an area of around 300 square metres at the Museum of Applied Arts in Frankfurt, and a little less than 500 square metres at the trade fair, our evolving stand design enabled the winners to put on an exclusive appearance.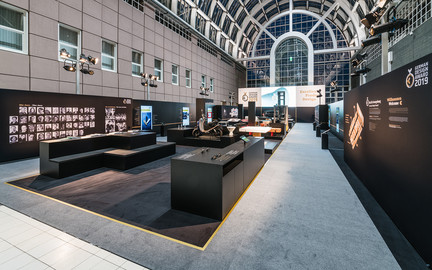 Restructuring, backed up by thematically clear zone demarcations, created a manageable and well-defined experience for visitors to the show. The simple typology and minimalist forms and colours, in keeping with the branding of the Council, resulted in an impression of restraint, directing the visitor's attention to the things that really counted here - the prizewinning design projects themselves, as an object of haptic or digital perception.
With a view to the sustainable optimisation of the visitor's experience we incorporated new digital tools, like an RFID system. This gave visitors the chance of doing their own more detailed research, finding the information they needed and accessing it again after they got home.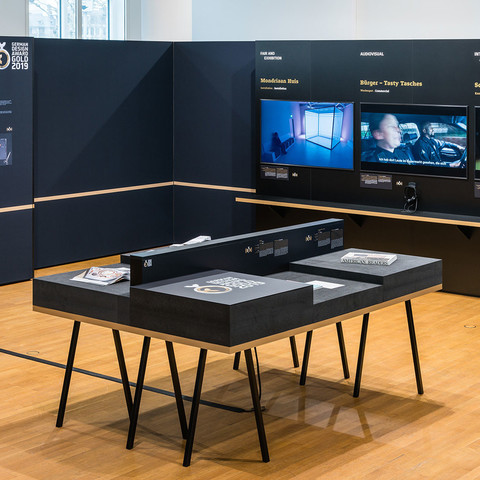 Get in touch!
We do everything that is needed, right down to the last detail, to make your brand a spatial experience – from the brainstorming workshop through to the conceptual planning and final handover of the completely realised brand space.