Weekly market at the supermarket – focusing on the regional and the seasonal
Weekly Market at the Supermarket
The fruit and vegetables department often functions as the visiting card of a supermarket. At the biggest independently managed REWE store of the Rhine-Main region, the Bernd Kaffenberger REWE in Bad Vilbel, we were commissioned, in partnership with the advertising agency Burn the Bunny, to make this sector a real shopping experience. The leading idea of the new design was 'the supermarket's weekly market', because the user-friendly display of rearranged products focuses above all on the seasonal and the regional.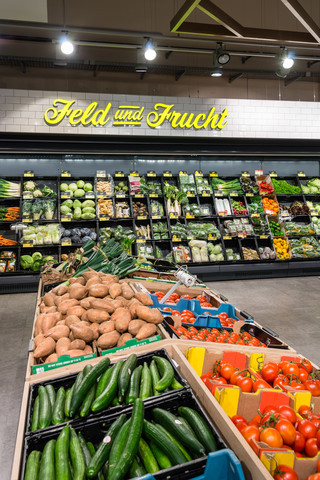 Urban & Authentic
Graphic elements from Burn the Bunny, coupled with our spatial designs, resulted in an urban look that is at once authentic and classy. The dominant design idea for us was to allow the product itself - the fruit and vegetables - to take centre stage. Thanks to the differentiated furnishings, each section now has a quite distinctive look, so that customers can suddenly find their way around much more easily.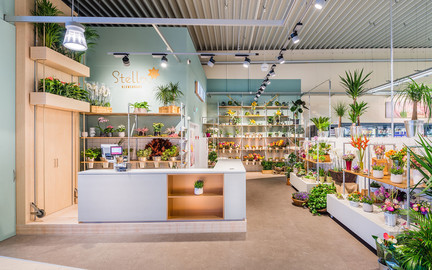 Get in touch!
We do everything that is needed, right down to the last detail, to make your brand a spatial experience – from the brainstorming workshop through to the conceptual planning and final handover of the completely realised brand space.