Vision becomes experience - redesign of the Audi dealerships of the Scherer Group
Experienceable Dealership
On behalf of the Scherer Group, we created a completely new experience for Audi in stationary retail. Our task was to make the brand and its vision spatially tangible, while offering customers and employees an elegant sales space with a high quality of stay.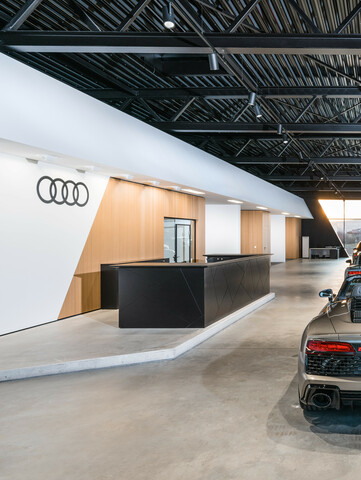 Clear zoning & warm, welcoming elements
Embedded in a striking architectural shell with a strong character, we developed a tangible formal language for the entire interior design together with the Scherer Group. Clear zoning, created by a balanced combination of warm, natural wood panelling and pure white tones as a strong contrast to the dark surroundings, convey an inviting ambience.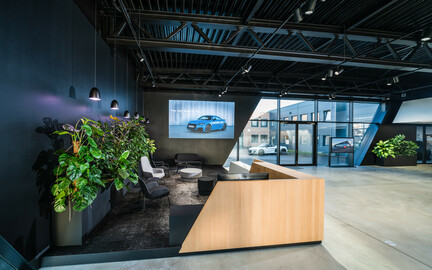 Sustainable brand experience
The focus here is on proximity and experiencing the vision of the Audi brand. The result is a salesroom that simultaneously brings Audi's corporate identity to life and communicates the Scherer Group's vision to potential customers in a sustainable manner. The holistic design language is rounded off by an atmospheric lounge with lush plant arrangements, high-quality furniture and warm wooden elements.
Get in touch!
We do everything that is needed, right down to the last detail, to make your brand a spatial experience – from the brainstorming workshop through to the conceptual planning and final handover of the completely realised brand space.