8 brands, 1 seal of quality – a flexible stand for the different brands
Trade Fair Stand
Just seven years ago FOND OF was started, and school bags have not been the same since. Today the label sells bags and rucksacks for all sorts and conditions of person, and all over the world. Eight different brands, for target groups of every age, are to be found under the FOND OF seal of quality – with customers ranging from small children to professionals. On the occasion of the International Leather Goods trade fair we had the honour of presenting four of the Cologne company's very different brands under a single umbrella.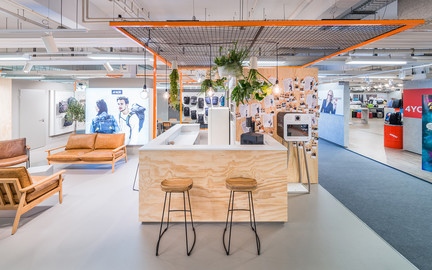 The Result
A highly flexible stand, in a colour scheme reflecting the corporate design, and giving the stylish products enough space to make an impact. The stand on the Offenbach trade fair grounds has remained in place over several years, serving as a presentation platform for the latest collection every six months.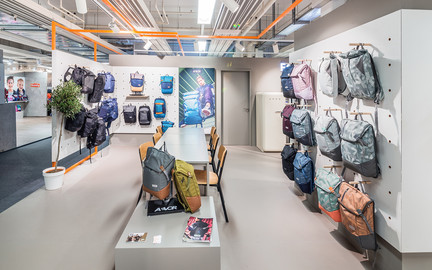 Get in touch!
We do everything that is needed, right down to the last detail, to make your brand a spatial experience – from the brainstorming workshop through to the conceptual planning and final handover of the completely realised brand space.